There are several monuments scattered all around the city of Birmingham. One of the most visible that any tourists should never miss is The Guardian Sphinx. The monument looks very impressive and has always been a source of inspiration for millions of people who've witnessed them over a couple of years.
There Are Two Of Them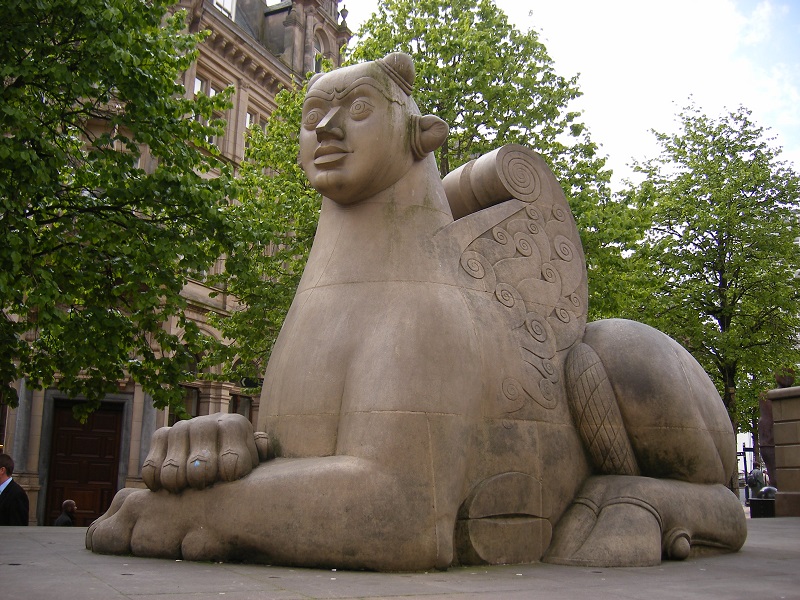 Source: Link
Guardian Monument is two in number. Both of them are placed in such a way that you can easily identify that they're standing like they're protecting the space on which they reside. Both guardians are identical even though you might want to visit each of them differently, because of the way they are positioned. It's almost impossible not to be mesmerized by these statutes because of their appearance.
Located In The Famous Victoria Square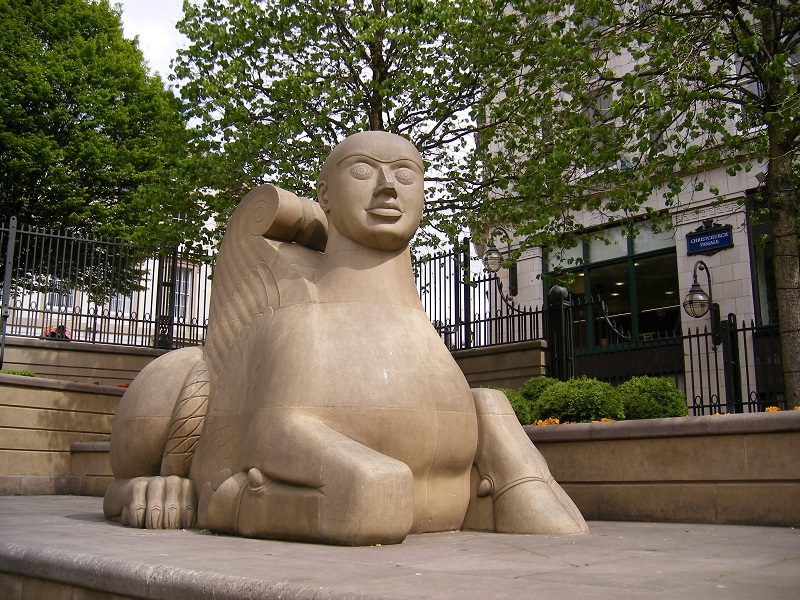 Source: Link
The famous Victoria Square is an important place in the whole of Birmingham. Its history dates back hundreds of years. The square is considered as the center of the city of Birmingham, and it's usually from here that the local road signs are measured.
Created By An Indian Sculpture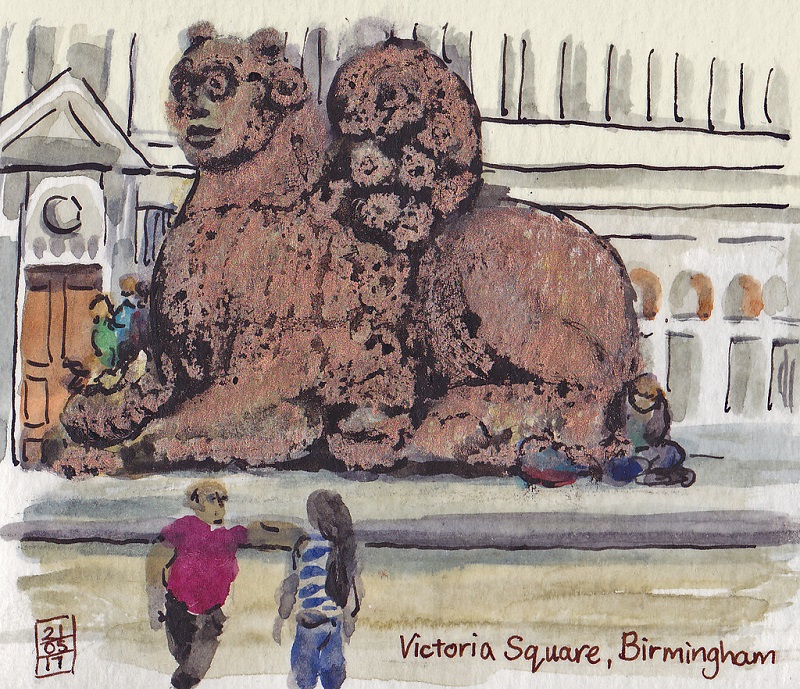 Source: Link
The Guardian statues were created by Indian artist Dhruva Mistry. Born in 1957, the sculpture was educated in India and London and has taken part in historical exhibitions in different parts of the world. Mistry was elected Royal Academician in 1991 and became a Fellow of the Royal Society of British Sculptors in 1993. Apart from the Guardian, he's also credited for a number of other works including Sitting Bull, Liverpool Garden Festival, 1984, Otterspool Promenade, 2006, Reguarding Guardians, (sic) Hayward Annual, 1985, the City of Stoke on Trent. His work with the Guardians remains one of his top achievements to date.
Point Of Attraction For Many Tourists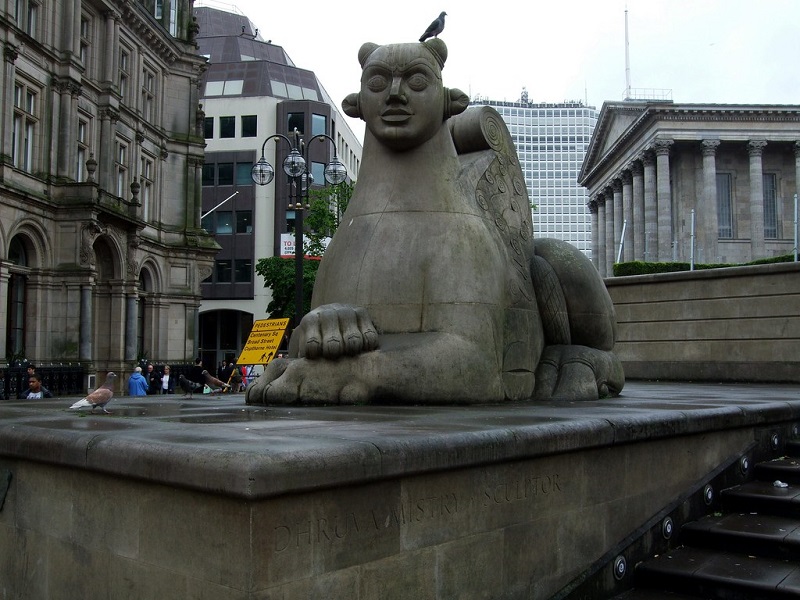 Source: Link
Victorian Square has always been a huge attraction for people who want to come and have fun in the city of Birmingham. However, since the installation of the Guardian, tourists have found it even more important to come here for an evening of fun, relaxation, and sightseeing. It has become popular around the world and remains an important aspect of the fun and adventure anyone can experience in that city. Apart from sightseeing, visitors who come to the square and around the statue can engage in fun activities, visit restaurants and bars, and go shopping in the many stores located among the streets that surround the area. The Guardian attracts attention all year round for both locals and visitors.
Adds Elegance To The Town Hall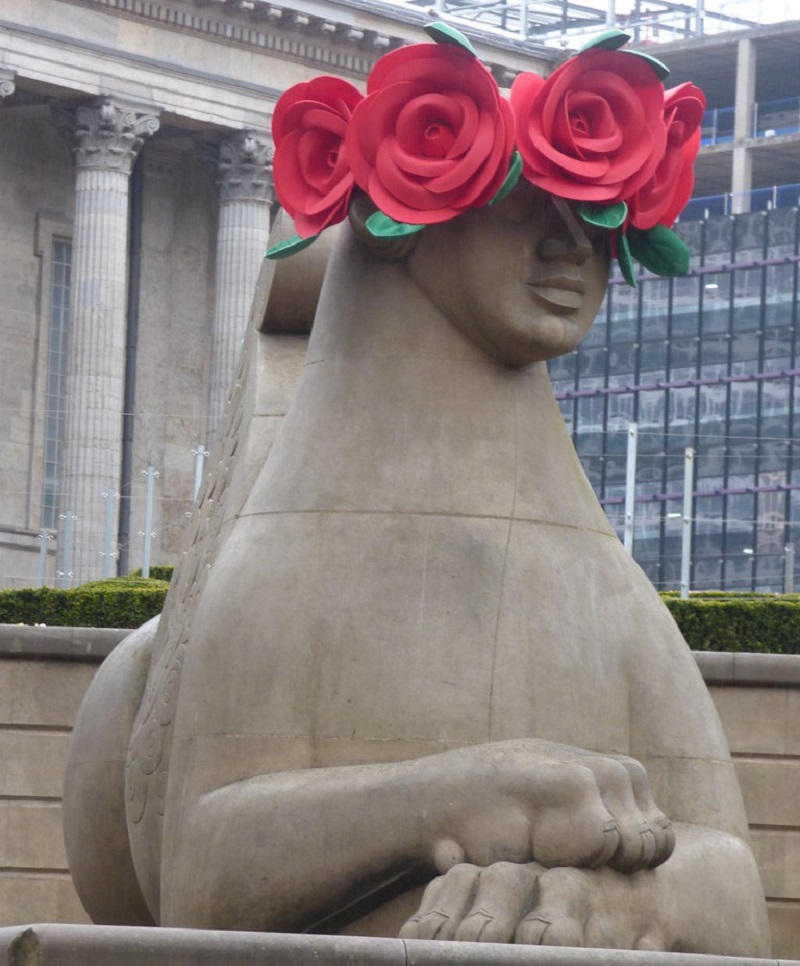 Source: Link
One thing is sure; the presence of The Guardians adds beauty, class, and elegance to the Town Hall Building, which serves as the background. As a tourist, it's advisable to have your camera handy while coming here for your holiday. Many people like to take a picture around the statues as it offers beautiful scenery for photography. During festive periods like Christmas, it is common to find the monument with decorations that make it look more attractive. For example, there are images where they have been dressed with crowns of rose petals, improving their adorable appearance.