Triumphal arcs can be found all over the world. In Barcelona, the Arco de Triunfo de, built in the year 1888, represents so much of the people's culture and history. It's a beauty to behold, but before you visit, here are five interesting things about the monument that will fascinate you.
The Main Entrance For The Barcelona Universal Exposition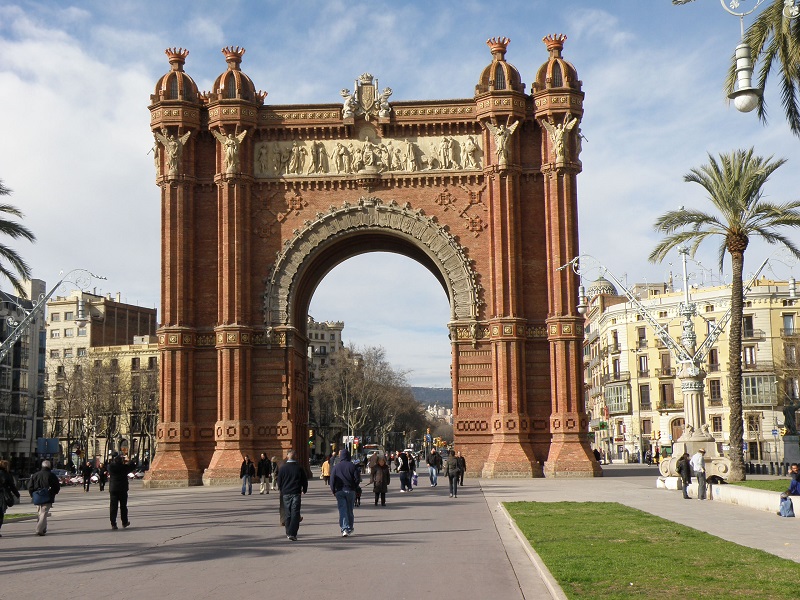 Source: Link
In the year 1888, the city of Barcelona host Spain's first international world fair. The purpose of the show, which ran from April 8 to December 9, 1888, was to showcase the achievements of Spain and bring more people in for business, tourism, and cultural exchange. For the event, the Arco de Triunfo served as the main entrance, thereby making it an essential part of that history. More than two million people from Spain, Europe, and other parts of the world visited.
Built To Welcome People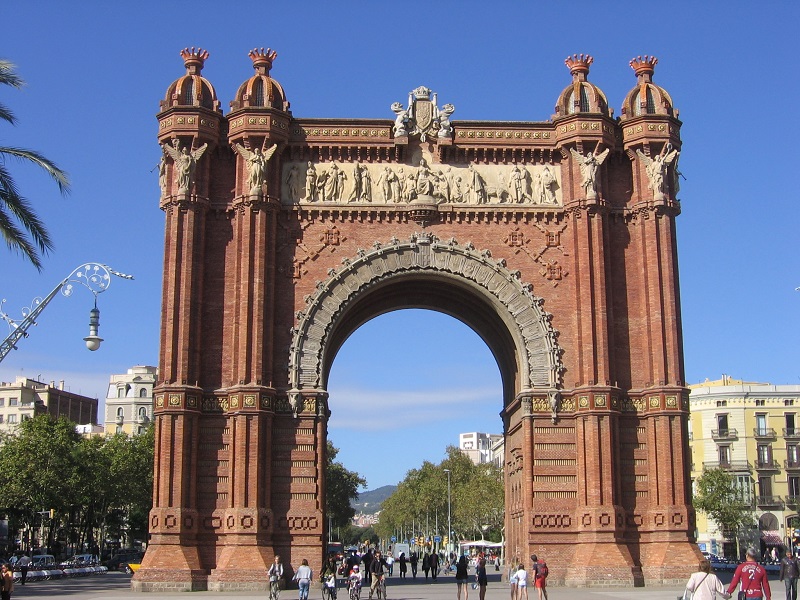 Source: Link
There are currently only a few triumphal arches scattered all over the world. Standing at 164 feet high with a width of 148 feet, Arco de Triunfo de Barcelona is one of the largest. Interestingly, the most massive arch in the world is the Arch of Triumph in Pyongyang, unveiled in 1982 to mark the 70th birthday of Kim Il-sung, the first leader of North Korea.
It's A Fun Place To Be And Experience The Best Of Art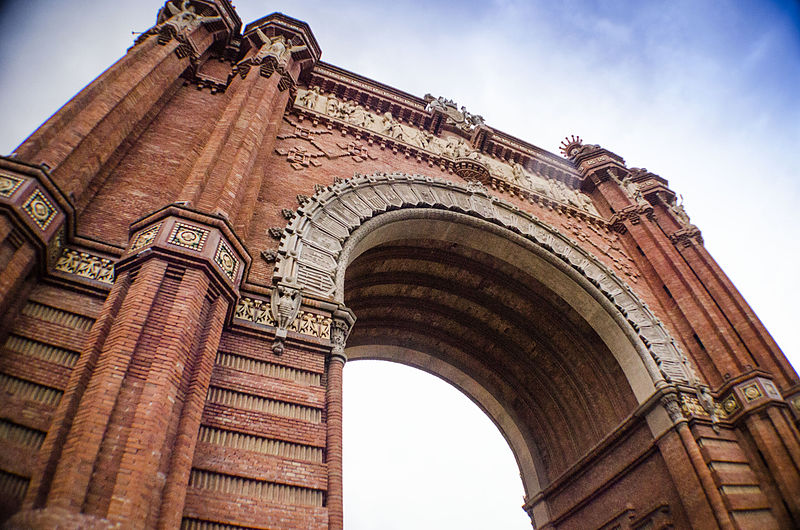 Source: Link
From afar, you will experience and appreciate the beauty of Arco de Triunfo de Barcelona. However, to enjoy all that it has to offer, you need to move closer. The arch has incredible details that include motifs and sculptures, all adding to its class and glory. You will also enjoy it more because of the people who come here often like cyclists, giant bubble-makers, and street artists, who usually encourage people to walk more. Visitors who walk here also enjoy green parrots that fly from palm trees to palm trees, as well as the beautifully-designed street lights.
A Design With Symbols And Messages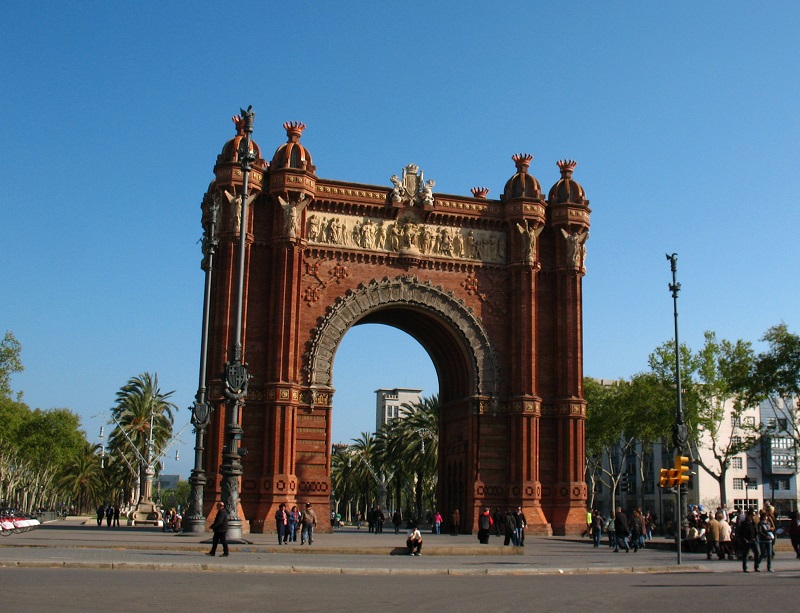 Source: Link
Even though Arco de Triunfo de Barcelona was created to attract people to Barcelona, the designers didn't forget to be artistic. The arch design is consistent with Neo-Mudéjar style, making use of reddish bricks and containing stone structures and carvings. Some friezes depict stories and allegories about commerce, industry, and agriculture; all included to express the purpose of building it in the first place. King Jaume I, who ruled Barcelona, was also represented with bats carved in stone, paying homage to someone who was a ruler in a time of prosperity. At the top, there are shields of 49 Spanish provinces and a coat of arm of Barcelona City.
An Unbeatable Tourism Experience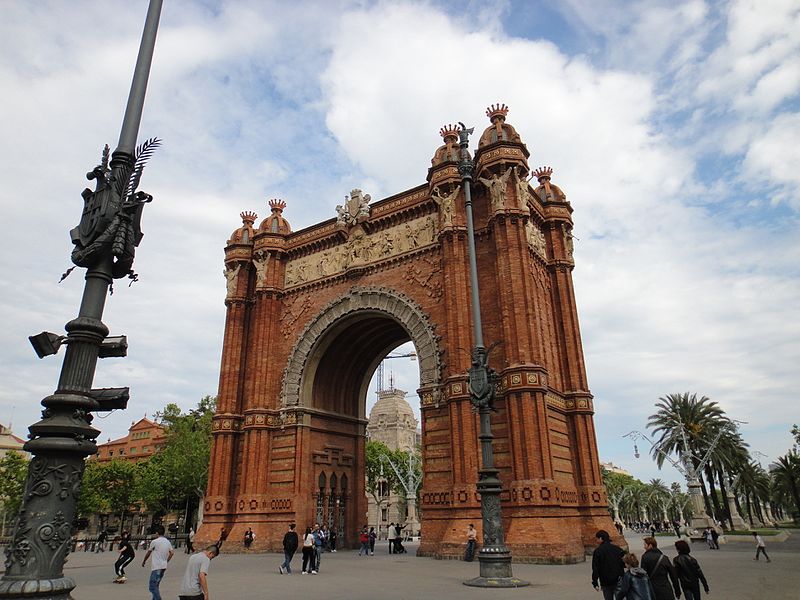 Source: Link
If you're visiting Barcelona, passing through the Arco de Triunfo de is very important. While some people come here in a cab, the best way to experience it is to take a walk and stay for a few hours. There are shops, bars, and restaurants all around, offering tourists a great experience. You can also take pictures and enjoy your day in the sun.