When it comes to having the best summer holiday in Greece, Syros is famous for being flooded with people because of its summer endowment. Syros is located in the center of the Cyclades island group in the Aegean Sea. It is also known as the administrative capital of the Cyclades. With plenty of sun, beaches, magnificent architecture, and unique culture, here are some amazing facts that make Syros worth exploring.
Kini Beach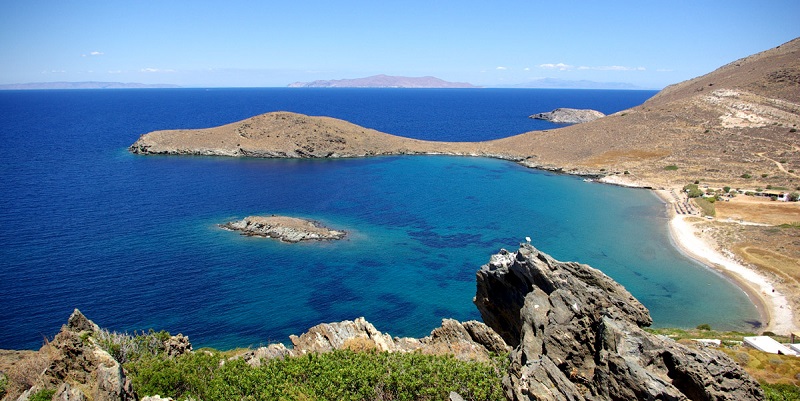 Source: Link
Kini is a really well laid out beach with many organized areas containing sunbeds and umbrellas. It is an ideal spot to spend a day with your partner. There are bars and restaurants just across the road for you to settle for a bottle of drink. You will find an attractive mermaid statue and water fountain which is lit at night, and this is the best place on Syros to watch the sunset. The surroundings of the beach are very beautiful, and the place is less crowded. Kini beach is a very good choice of beachfront tavernas.
Church of the Assumption of Virgin Mary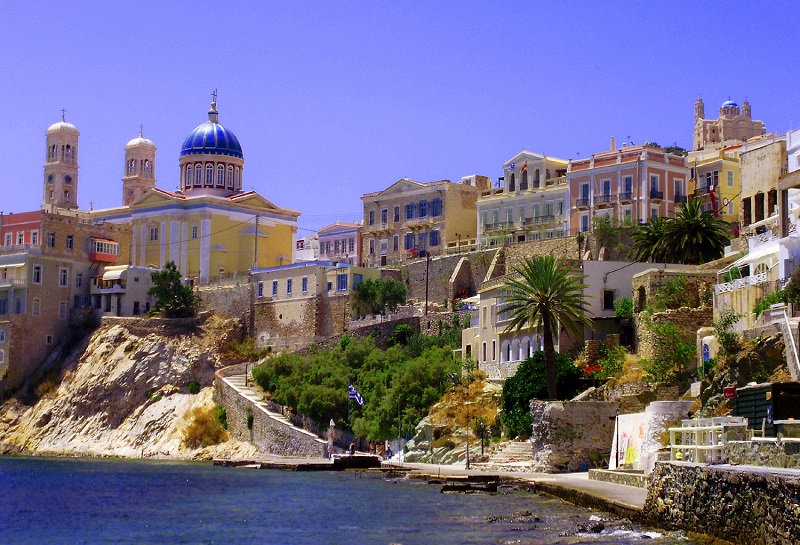 Source: Link
Another interesting place for you to explore in Syros is the Church of the Assumption of Mary. It is a wonderful little church that is worth spending time walking around the sacred place. The church is situated on Stamatiou Proiou, which is a couple of streets back from the Port. You will find incredible icons and religious images around the church, including the famous icon painted by El Greeco – the Dormition of the Virgin Mary. There are also eye-catching features available for you to feast your eyes on, including the ornate pulpit, green marble pillars, and impressive chandeliers.
Megas Gialos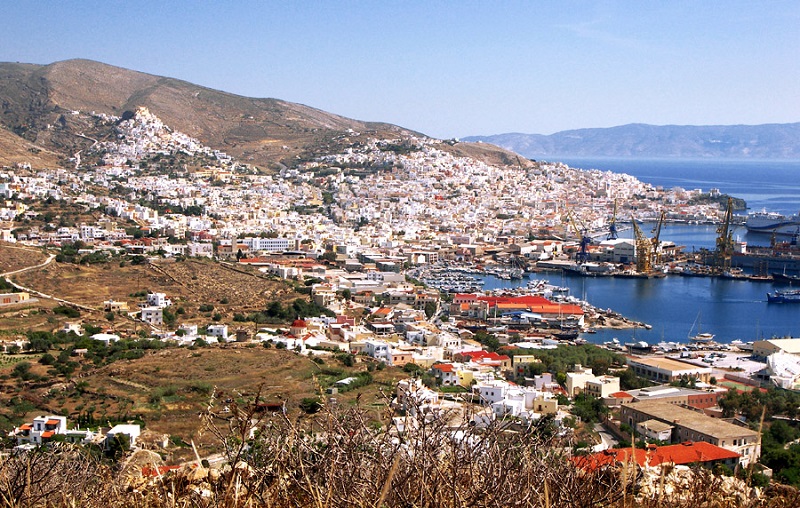 Source: Link
This is an idyllic location you should explore in Syros. It offers lots of places to rent by the beach, but nice to be able to explore other beaches. Megas Gialos has lovely shallow waters that are good for children as they can go quite far into the sea to play and swim. Restaurants are also available for you to take a break after swimming. It is an ideal spot to be with your family.
Kyveli Institute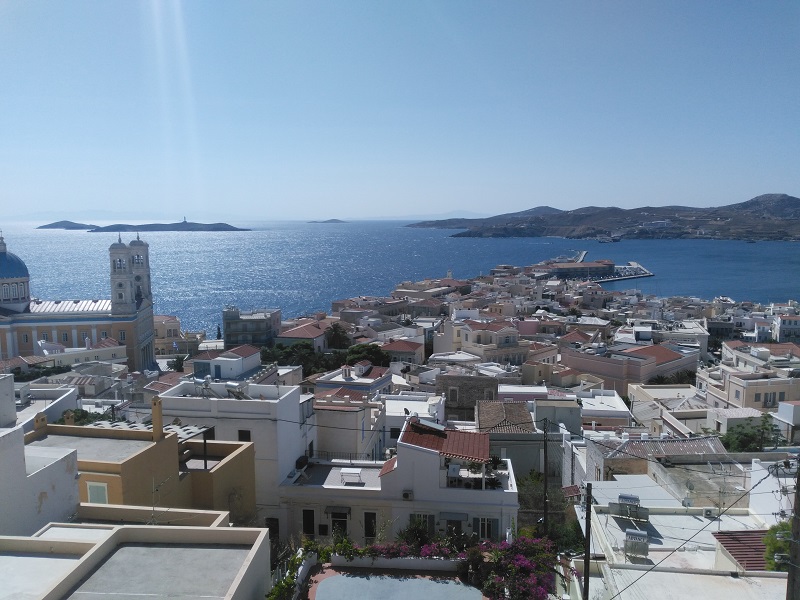 Source: Link
Kyveli Institute of art in Syros is always flooded with visitors from all over the nation, including visitors. The place is full of old-fashioned clothes from the 19th and 20th centuries as well as old furniture, letters, and paintings. A visit to the place is an opportunity to acquire knowledge about some political families in Greece and the history of Syros.
Ermoupolis Industrial Museum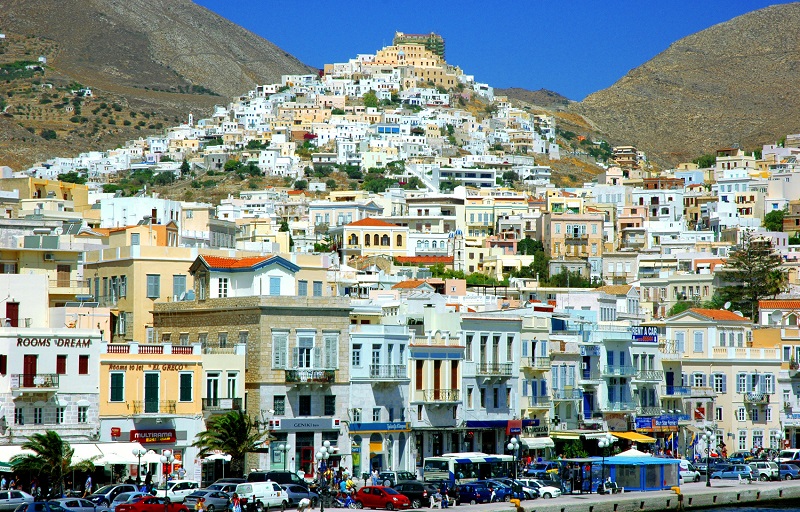 Source: Link
One place you shouldn't fail to visit in Syros is this fantastic museum. The museum is such a great find on the island of Syros. It showcases the history of industry on the island and much other information that makes it worth exploring. There are plenty of artifacts laid out to document the history of Syros. You will find an electric car made on the island in 1970 inside the museum where the tour guide will give you more information about it. The museum is a hidden gem and delightful experience for anyone interested in industrial history.