Italy is renowned for having many picturesque villages and St. Magdalena is not an exception. The beautiful houses, adorned streets, and fabulous hotels are beautiful sights to behold. St. Magdalena is also referred to as one of the best tourist destinations in Italy, as there are amazing places to explore and things to discover. Here are some facts about St. Magdalena that you are not aware of.
Church of St. Magdalena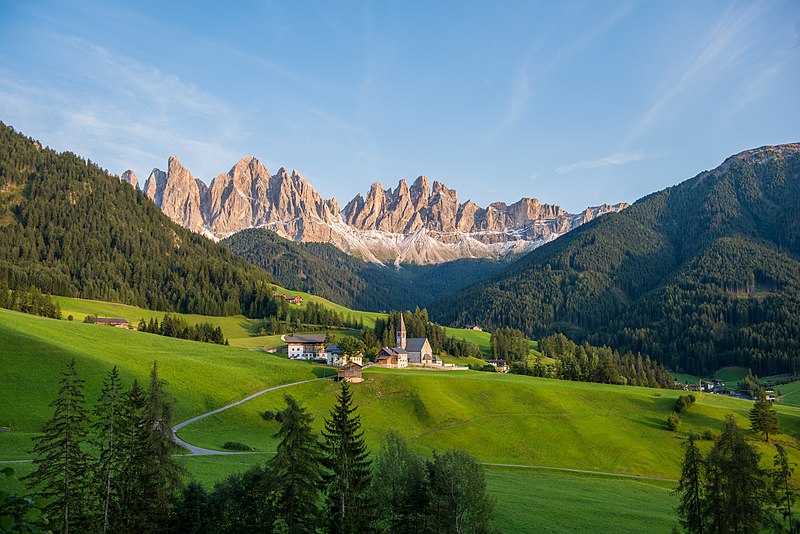 Source: Link
Dedicated to St. Magdalene, this church is a very old church located in a place where sacrifices to the pagan gods took place since prehistoric times. The church contains a lot of history of the charming village. The choir vaults have remarkable paintings by the Ladin artist Johann M. Peskoller, made in 1928, which you will find interesting. You will find the interior of the church, characterized by Baroque elements.
Val di Funes
Source: Link
Val di Funes is a scenic valley on the edge of the Dolomite Mountains, which is quite accessible from Lake Garda. It is quite possible for you to stay for a few days so you can enjoy the scenery in the early evening and morning and as well do some hiking, cycling and exploring. The valley is best explored on foot and is popular with outdoor enthusiasts. Mountain climbing is another popular activity you can participate in. Mountain biking with e-bikes has become widely available in recent years and the e-bikes can be hired locally.
Hotels
Source: Link
You shouldn't worry about where to spend the night in St. Magdalena as the city provides you with a lot of beautiful hotels to accommodate you while on vacation. Alpenpalace luxury hideaway & Spa retreat is a charming hotel you should visit in St. Magdalena. The services are great, and the master bedrooms are very comfortable to suit your relaxation. The outdoor pool is very lovely, and the Mountain View is mind-blowing. Other hotels that are also well accommodating include Rubner's Hotel Rudolf, Alpin panorama Hotel Hubertus, Haus Aeur Irene, Hotel Quelle Nature Spa Resort, and Mountain Residence Montana.
Speck Festival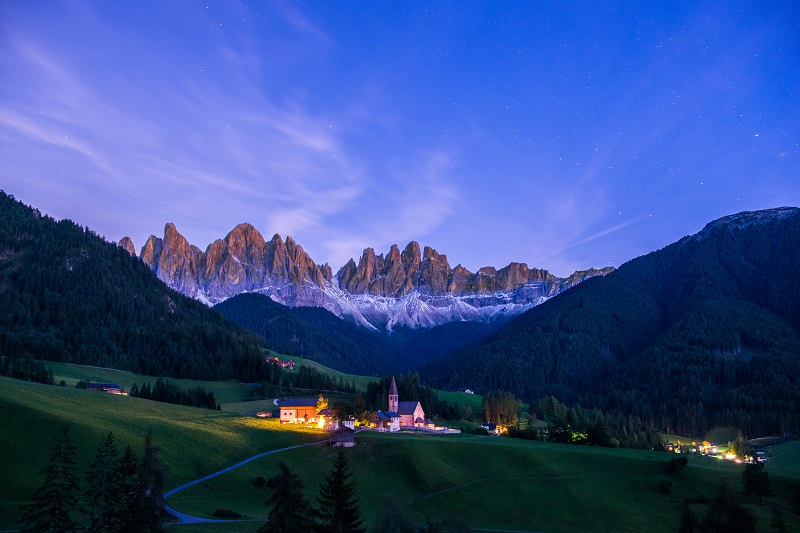 Source: Link
A visit to St. Magdalena at the end of September and the beginning of October will be a great idea. Speck festival is always held during this period every year at the breathtaking mountain scenery. You will enjoy the best of traditional folk music as well as freshly baked bread that is sold at the farmers market close by.
Restaurants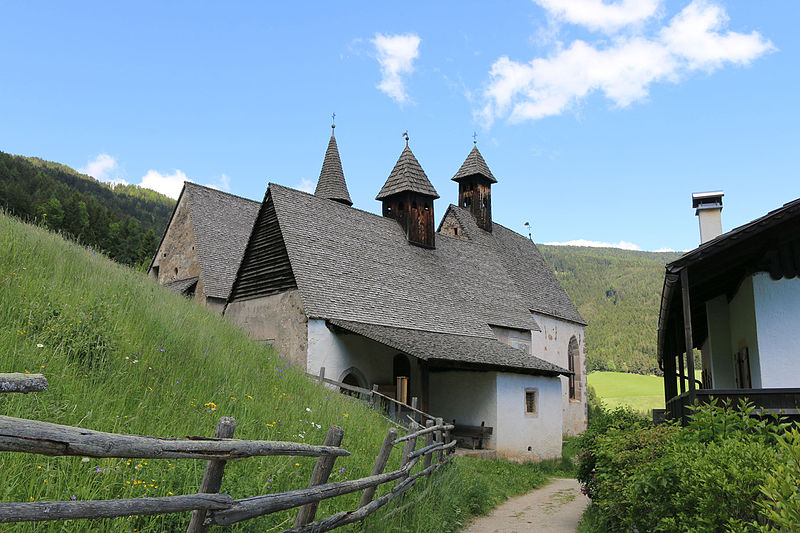 Source: Link
St. Magdalena is a place where you can also enjoy the best of Italian cuisines. There are several restaurants where you can stop by for relaxation to enjoy a bottle of wine. Baita Sofie is the ideal place for you to have the best of Italian finest wines and homemade gin. The location is great, and the service offered is awe-inspiring. The windows in the restaurant are huge, with stunning views. Pitzock is another fabulous restaurant that you should visit as you will find the food simply amazing. You can also have a taste of mushroom espresso and chocolate mousse which is unbelievably delicious.