When British monarchs are in Scotland, they need a place to stay hence, the purpose of the Palace of Holyroodhouse. Since its establishment in the 17th century, the palace has hosted many royals, including Mary, Queen of Scots, Queen Elizabeth II, King George V, James VII, David I, and so on. The last monarch to reside there permanently was James VI of Scotland. Here are 5 amazing facts that will further improve your interest in this lovely palace.
Summer Holiday For The Queen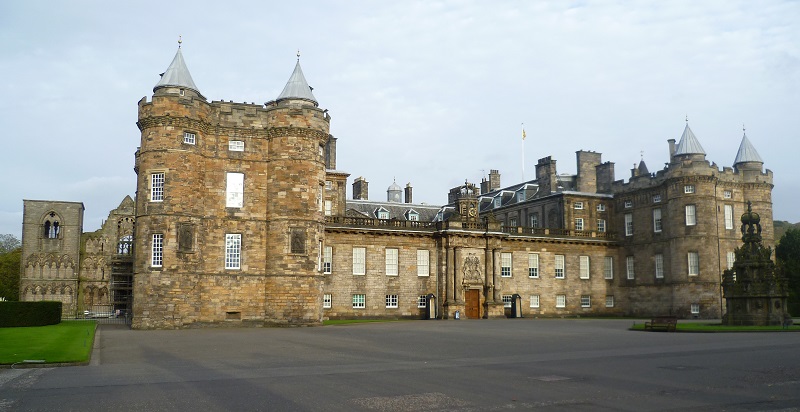 Source: Link
At the beginning of every summer, Queen Elizabeth spends at least the first week here at the Holyroodhouse Palace. While she's around, the entire place is made ready for activities. She is expected to participate in ceremonies, official engagements, and other activities.
A Palace Full Of Treasures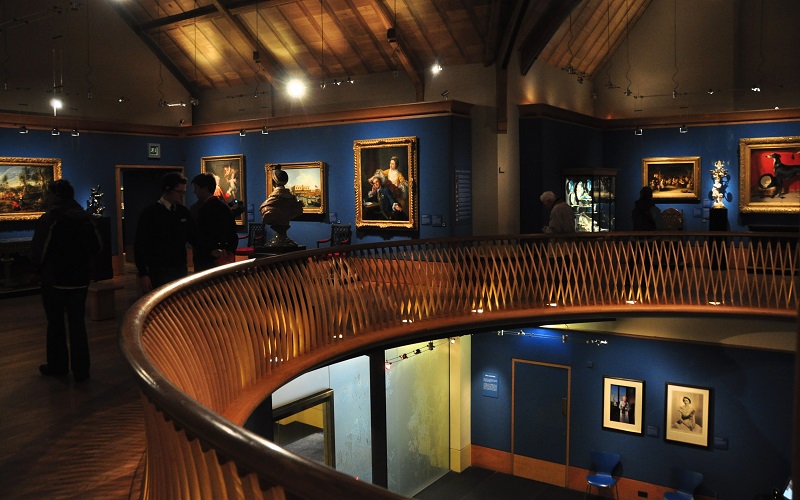 Source: Link
One fascinating element of this incredibly magnificent palace is the treasures that abound here. As a visitor, you will be exposed to many of these high-quality treasures most of which have been there for decades and centuries. The treasures include paintings, furniture, and objects that have exciting stories behind them. You will also find presentation cushions, publications, and various exhibitions of masterpieces and photographs.
One Palace, Many Parts
Source: Link
Like many large palaces and castles, Holyroodhouse has several rooms and departments, each with its soul. There are at least 280 rooms in this palace that covers 10 acres and has one of the most incredible gardens you could ever imagine. The most interesting rooms you should never miss to explore include the Great Gallery, which measures 44.5 meters long. There is also The Royal Dining Room, State Apartments, The landing of the Great Stair, The Throne Room, and so on. On the outside, you'll find ruins of the Augustinian Holyrood Abbey, Palace Gardens, Statue of Edward VII, and Forecourt fountain.
Open All Year Round To Visitors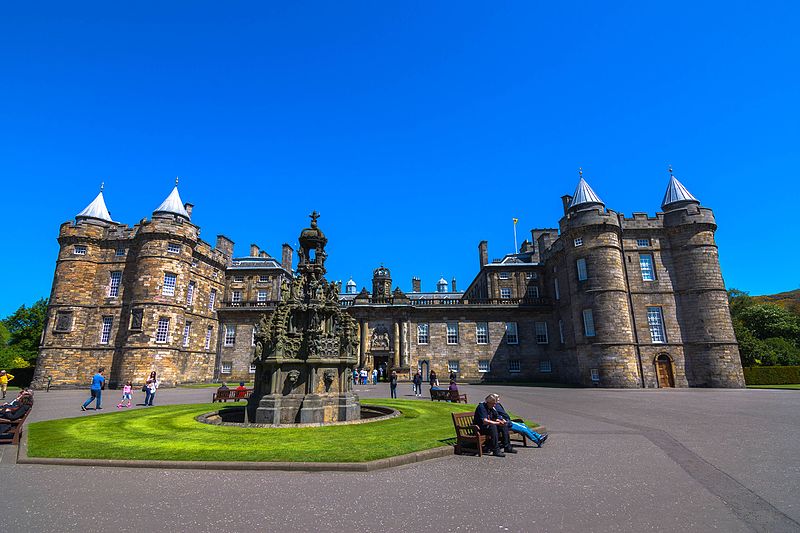 Source: Link
Visitors from all over the world are free to explore this lovely palace located at the end of Edinburgh's Royal Mile, all year round. You should book for tickets ahead, and when coming, get prepared to be amazed by the exciting culture, incredible discoveries, and exciting stories of the great and mighty people who have lived in this place. You would learn about eastern encounters, herbal histories, Jacobite Princes, and many other events you can participate in. Kids will also love it here, exploring the palace using their maps and directions; they won't stop discovering new things that will amaze and excite them. Shopping and food is another reason why you should be here, and we assure you that you're going to love every bite of it.
Ghost of Agnes Sampson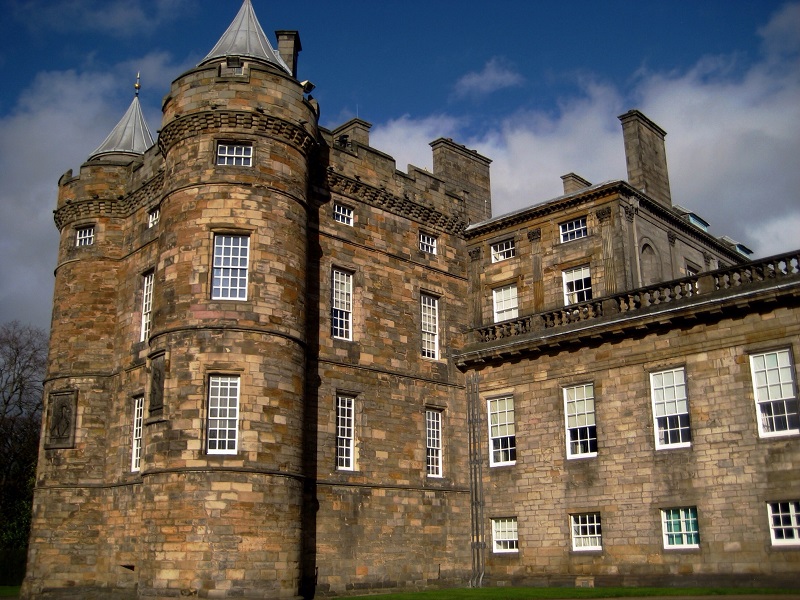 Source: Link
Agnes Sampson was a Scottish healer whose story is closely related to the Palace of Holyroodhouse because of his talent as a healer. However, his story didn't end in a palatable way as he was labeled a witch and among those who faced the North Berwick witch trials that lasted for two years, in the latter part of the sixteenth century. Legends have it that the ghost of Agnes Sampson still roams the palace until today.