Mountains, watered-valleys, and beautiful towns make Andros a delightful place to be. The Greek island is blessed with all sorts of quality architecture, exceptional villages, and pure happiness. Here are 5 interesting facts we think you would love about this island.
The Old Town Of Andros (Chora)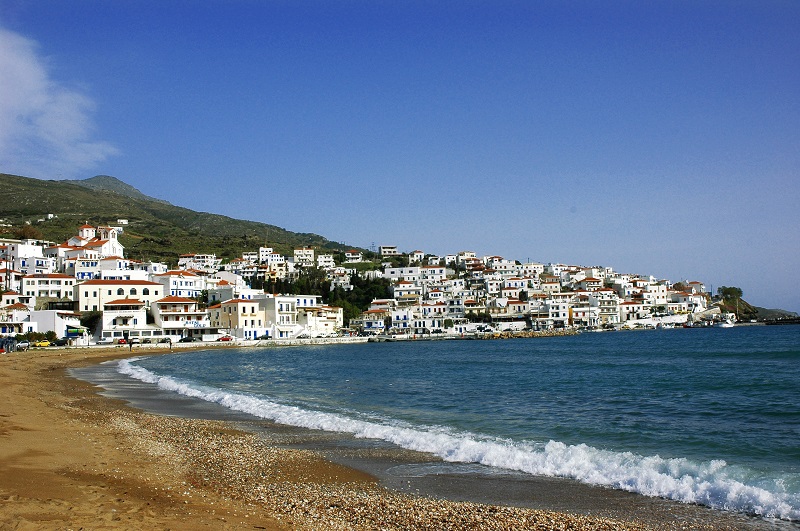 Source: Link
There is nothing that you would desire more than the old town of Andros. The town which offers so many activities for visitors is filled with shops, play areas, and monuments. In the morning, you can take a walk in the pavements to discover cool places where you're going to have the best of fun. There are also plenty of restaurants serving coffee and other food items. You can also visit the museum of contemporary art to see quality works of art that have been put here for your viewing enjoyment.
Cyclades Olive Museum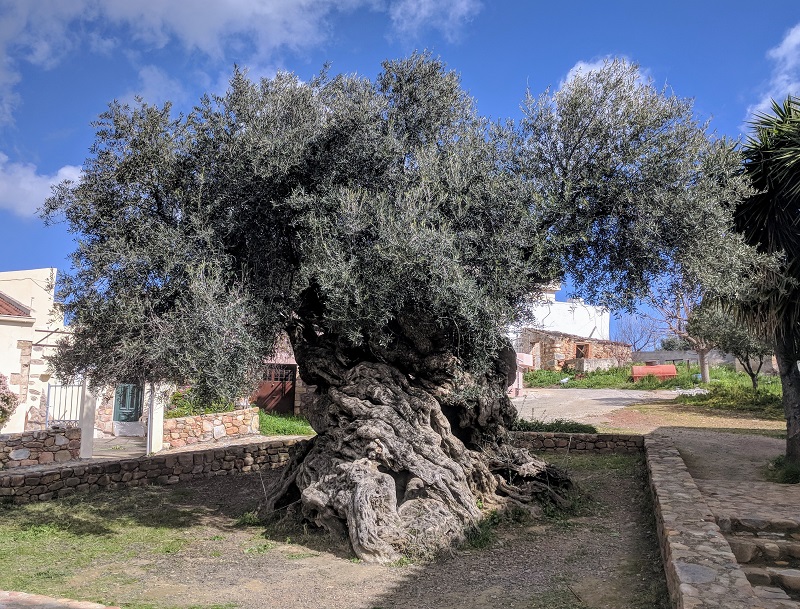 Source: Link
Greece is famous for its history of producing high-quality olive oil. If you want to learn about the history behind it, we implore you to visit the Cyclades Olive Museum. Everything in this place speaks volumes, taking you through a rich history of olive oil productions centuries back. Visiting this place is both entertaining and educative, and you can also buy olive oil direct from the source.
Tourists Dense Batsi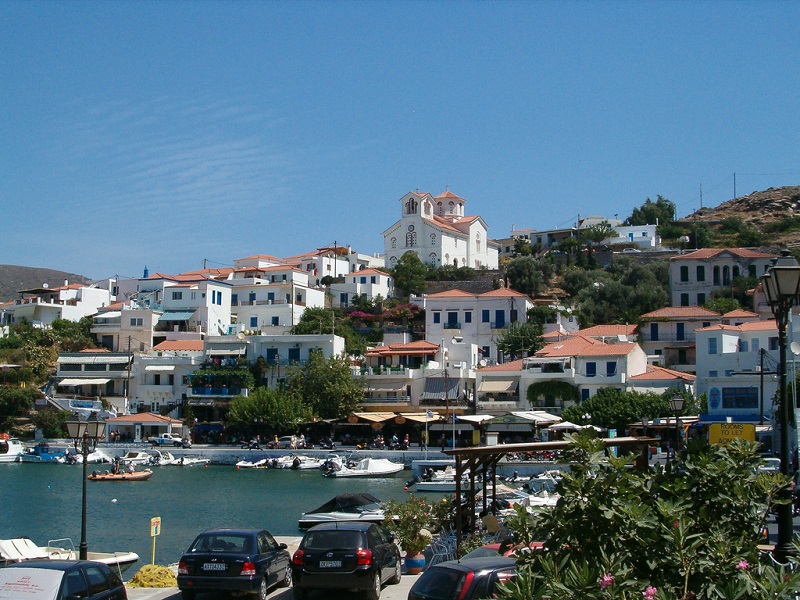 Source: Link
Batsi is one of the top places in Andros, Greece where tourists don't ever want to miss. The place is filled with quality hotels, restaurants, bars, making it an excellent destination for fun and relaxation. From here, you can connect to large beaches where you can have the fun of your life. During the evening, this place comes to life with bars playing music, and people giving the local 'Raki' drink a try. In all, Batsi is a fun spot that should never be missed by anyone who wants to tell tales about their adventure on this island.
Beaches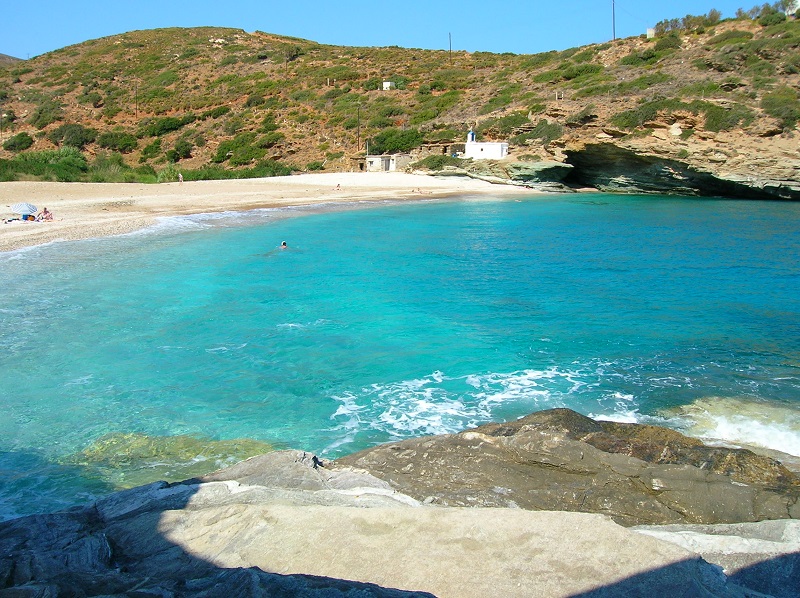 Source: Link
You can't talk about the awesomeness of Andros without mentioning its beaches. The island has a number of amazing beaches that are there to help people have a great time. Some of the best beaches we think you should explore includes Fellos Beach, which is good for fishing, gaming, and swimming. You should also try out the Golden Sand Beach, where you can rent umbrellas when the sun is high. If you're coming with children, the best beaches we will recommend are Kypri, Neimporio, and of course Batsi. People also love to go to Vitali Beach because of the unforgettable experience.
Mountain 'Kouvara'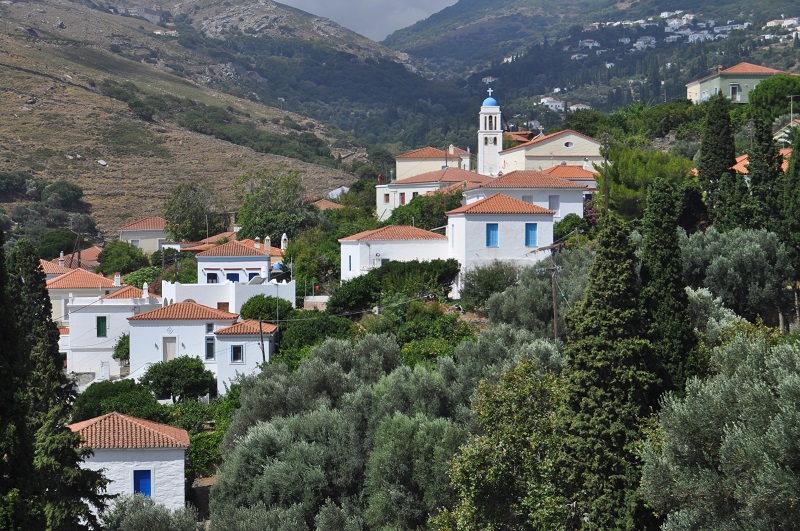 Source: Link
Andros also has Kouvara, which is a mountain area that has become very popular with tourists. If you're looking for a way to reach a summit where you can experience a delightful panoramic view then, this place is the best option for you. The mountain is at 990 meters above sea level. Your trip is not going to be a challenging one at such since you'll be able to get there by walking along the ridgeline from Vourkoti. It's a wonderful experience to see the island from such an incredible height.