For most travelers, Los Angeles International Airport (LAX) is simply a gateway to Los Angeles, California and the rest of the west coast, or a launchpad from these areas to adventures in the rest of the world.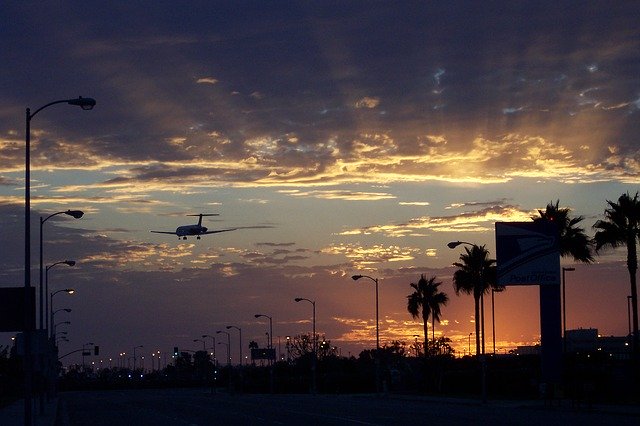 However, like most airports, it's more than a mere portal to pass through in order to reach other places – LAX has an interesting history all of its own and is inextricably woven into the cultural milieu of its host city.
Whether you're heading for this awesome airport soon, or simply can't get enough of tidbits from the annals of aviation, these eight fascinating LAX facts should satisfy.
According to official LAX stats, there are 59,000 jobs at the airport and 408,000 in the wider region that are attributable to it – therefore it's an economic powerhouse that generates income for a host of individuals, families and communities.
LAX has a hidden underground tunnel
At one point, engineers started to tunnel Lincoln Boulevard under LAX. This part of the project was abandoned but the subterranean passage is still present and is inspected intermittently by engineers for safety purposes.
LAX has a stunning In-N-Out Burger
If you like indulging in succulent burgers, tasty shakes and crisp fries while enjoying stunning views of airborne airplanes, you're in for a delightful double whammy at the In-N-Out burger at Sepulveda Boulevard.
LAX carefully controls birds
Small birds on the runways have occasionally posed problems for LAX pilots, so airport staff either scatter them by firing blank guns or trapping them and releasing them in safer spots.
LAX is perfect for lounge lizards
Seeking sedate sanctuary away from the busy airport concourse? Luckily, LAX has plenty of lounges where you can recharge your batteries and gather your thoughts before catching your flight. Plus, when you join an LAX lounge service like Priority Pass, there are discount deals aplenty.
You should feel safe at LAX – its dedicated police are peace officers who can arrest suspects anywhere in California. They have their own shooting range at the airport and must complete 23 months of practical field training after their regular six months at the LAPD police academy.
LAX firetrucks launch water salutes
If you're at LAX when a new flight route opens or a favorite pilot retires, you might be lucky enough to see some of its firetrucks launching water salutes to mark the occasion in distinctive style.
LAX has plentiful parking
If you're getting to LAX in the comfort of your own ride, the good news is that there's plenty of parking – for instance, the newly opened lot E has 2000 spaces alone.
However, book LAX parking online with Looking4.com or a similar comparison site to avoid disappointment, because when things get busy, trying to find an ad hoc spot on arrival can be super-stressful.
That's our list! Please share your LAX airport tips in the comments section.