Mini golf is a trendy sport with interesting origins and I must confess that there are several fun facts about the sport to discover. There are thousands of mini-golf courses around the globe, and it is easy to understand why – mini golf is a fun and engaging activity that everyone can play. There are crazy courses like plonkgolf.co.uk venues around London with designs and themes that help to bring out the excitement in you.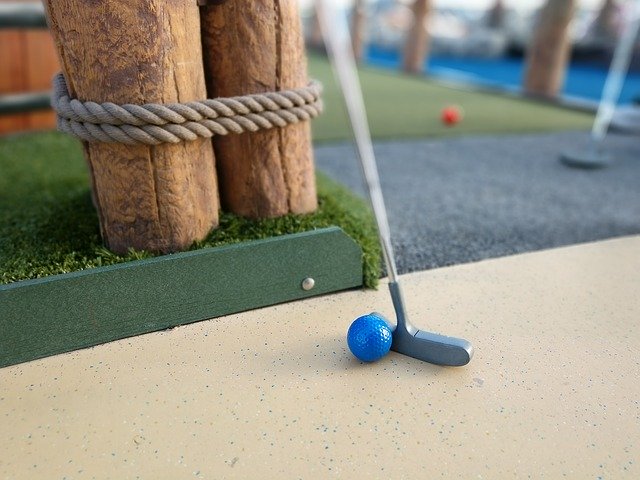 For those who are curious about the sport and wondering how it all came about and how it was developed, we have put together these facts to help you know more about your favourite sport.
Top Interesting Facts about Crazy Golf
Thomas McCullough Fairbairn revolutionised the game with the introduction of artificial green, which allowed mini golf to be accessible everywhere.
Mini golf is short for miniature golf and it is globally recognised and played professionally by golf lovers. It is governed by the World Mini Golf Sports Federation (WMF) and there are more than 40,000 registered players from more than 30 countries.
Mini golf is a game with many names – crazy golf, mini golf, putt-putt, shorties, midget golf, mini putt, and goofy golf, are some of the nicknames of the sport.
The Ladies Putting Club of St Andrews, Scotland, is the home to the oldest known mini golf course in the world. It is located right next to the legendary St. Andrews Golf Course, a regular site of the British Open.
In the early years of mini golf, there were themes or fancy barriers. Instead, the early mini golf courses featured barrels, pipes, old tires, rain gutters as obstacles to challenge the golfer's skills.
The first miniature golf in the United States opened in 1961 at Pinehurst, California. It was called Thistle Dhu, which was pronounced as "that'll do", a name that was a play on words, indicating that a mini golf course will do in a place of a full golf course.
The popularity of miniature golf grew exponentially by the late 1920s, and by that time there were already 150 mini golf courses in New York City alone. Many of these mini golf courses were located on the rooftops of some of the city's iconic high-rise buildings. The majority of them were closed down after the great depression.
There are four main tournaments recognised by the WMF – Felt Golf, Miniature Golf, Mini Golf Open Standards and the Concrete Golf.
Glow-in-the-dark mini golf courses were first introduced in the Scandinavian countries such as Finland. This was because the northern countries experienced short days and long nights, the glow-courses and glow-ball allowed them to enjoy the game all year round outdoors.
September 21st is the global mini golf day. This day is celebrated worldwide by mini golfers, which also makes a great opportunity to plan a visit to any mini golf course around you. Visit plonkgolf.co.uk to see crazy golf courses in London.