So you've decided to sell your house.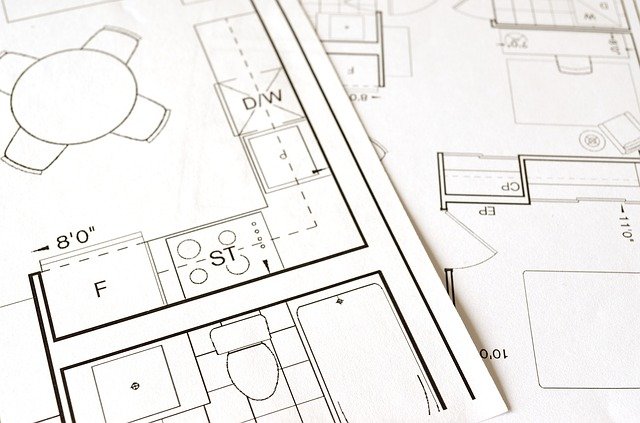 And who could blame you? After 18 months spent in and out of lockdown, it's only natural to want a change of scene in those four walls your call home.
But selling is a challenge too, and can be a major upheaval that brings with it a lot of renovation and a hefty task list.
With that in mind, these are just five facts about home renovation, and tips on how to perfect it for a swift sale.
The cleaner the better
This seems obvious, but unfortunately a lot of homeowners don't see it that way.
Before being subjected to viewing, your home needs a thorough deep clean, and a clear out too. After all, your buyers don't want cramped and cluttered spaces, and any leftover mess will make a room feel just like that.
Your clear-out may be a mammoth task but it's worth it to show your home in its best light.
Simplicity works
You might have heard that yellow is the best colour for selling a house, as some pop psychologists suggests that the colour subconsciously screams "buy me" to a potential new owner.
But if you're daubing the whole house in too-vibrant sunshine shades, you may find buyers running a mile in the other direction. Instead, consider a more neutral approach to your colour scheme.
You can easily add a few splashes of colour to your décor without overwhelming the vibe – less is more. A feature wall is a simple compromise that requires minimal effort. Or, if you're feeling really low maintenance, flowers, curtains, rugs, cushions and other adornments are the perfect way to introduce an innocuous splash of colour.
Exterior TLC
When it comes to selling a house, there's a lot you can't control – like your neighbours, for instance, or the local area.
But there are things you can do to boost the kerb appeal of your property and ensure it makes the right first impression from the moment your potential buyer arrives outside. And if the building exterior is looking a little worn and weather-beaten, they may just fall instantly out of love with the place.
Rendering is a great way to give your building a new lease of life, and suppliers like Direct Building Products can kit you out if you're a beginner. Meanwhile, a well-kept garden, or even some hanging baskets or potted plants can set the scene from the off for your viewer.
Staging is everything
There's nothing wrong with a touch of character, but too many distinctive touches can actually be a secret deterrent for buyers.
Think of it this way – they want to imagine your home as their own, something which is difficult to do with your children's school photos hanging on every wall.
That's not to say you should expunge any traces of your own life from your home. And in fact, a little strategically placed staging can help potential buyers to picture your house as theirs. Show its potentially with quaint and homely additions, such as a strategically placed stack of books and cup of tea by a cosy reading nook, or a fruit bowl centrepiece on the kitchen counter. And the smell of fresh baked goods is the perfect greeting for any home – if you're far from a master chef and don't feel like wowing your visitors with burnt biscuits of the homemade variety, a little vanilla essence heated in an ovenproof dish will create a similar effect.
And there you have it! Four essential facts about selling your home, and tips on how to increase its appeal.
Got any tips? Share them with us in the comments below.