Britain's got more than its fair share of eccentric inhabitants and eclectic businesses — perhaps this stems from the isolation of an island nation and the fact that each town, county and constituent country is distinctive.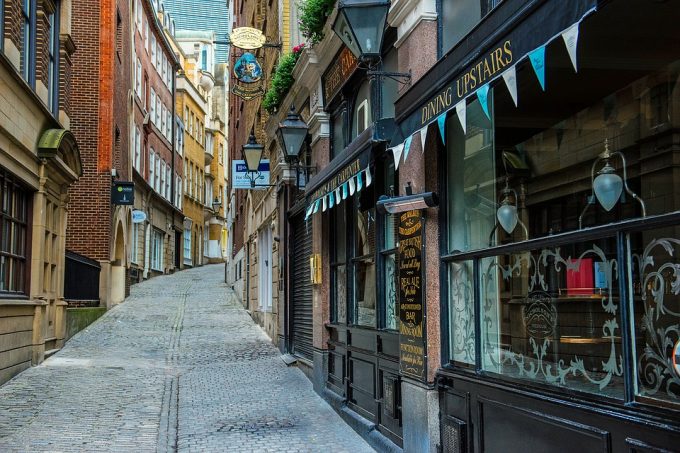 And although there are plenty of megalithic multinationals operating in Blighty, the commercial sector is brightened by the continued presence of smaller, specialist firms.
With that in mind, here are 10 fun facts about niche British businesses.
The Dracula Experience
Dracula author Bram Stoker drew much of the inspiration for his iconic novel from scary spots in Whitby like the abbey. Today, tour firm The Dracula Experience spooks literary with walks to landmarks featured in the novel, animations and special effects.
World of Fun
World of Fun joke shop in Hunstanton claims to be Britain's biggest. And when you see its impressive selection of prime pranks like whoopee cushions, joke sweets and itching powder, it's hard to argue otherwise.
Custom Dart Shirts
Whether it's played for fun in the pub or for prizes in pro competitions, darts is a popular sport in the UK. And if you take your arrows seriously, Custom Darts Shirts in Chippenham will sew a stunning personalised shirt for you.
The Morris Shop
To the untrained eye, Morris Dancing is perplexing — why are they all dressed in white? What's with the bells? Why so many ribbons? But it's a time-worn tradition in parts of England and The Morris Shop website keeps enthusiasts stocked up with neckerchiefs, bell straps and instructional DVDs.
Stornoway Black Puddings
If you've never had your chops round a black pudding, you're missing a treat. The most excellent examples of these meaty iron-rich breakfast treats are made in Scotland's Western Isles and you can order them online from niche meat site Stornoway Black Puddings.
Hunt & Holditch
Heritage brand Hunt & Holditch have been manufacturing gentleman's apparel since 1840. Now based in Huddersfield, they fill a gap in the market by supplying hard-to-find products like customised braces.
1st Call Detectives
If you're a fan of Sherlock Holmes, you'll know his HQ was at 221B Baker, Street, London. And if you're looking for super-sleuths to solve your own mystery, 1st Call Detectives are based in the very same street.
Kilt Society
Call a Scotsman's national costume a skirt and you're liable to encounter the business end of his sgian dubh (a small ceremonial dagger). But if you've got Scottish roots or simply adore Highland dress, Edinburgh's Kilt Society can dress you top to toe in terrific tartan.
Partner in Rhyme
Partner in Rhyme (10 points for the pun) produce personalised poems for all occasions — look no further if you want poetic wedding speeches or resignation letters in limerick form.
This entry sounds rather like an early 90s rapper. But lab equipment specialists King Scientific actually sell test tubes and pH meters, as well as high-visibility uniforms for lollypop ladies and gentlemen (school crossing patrol officers).
That's our list! Tell us about your favourite unusual Brit businesses in the comments section.