Britain's positively bursting at the seams with history — it seems that almost every village, town and city is culturally crammed with castles in various states of repair, market crosses from the middle ages and time-worn traditions like Morris Dancing.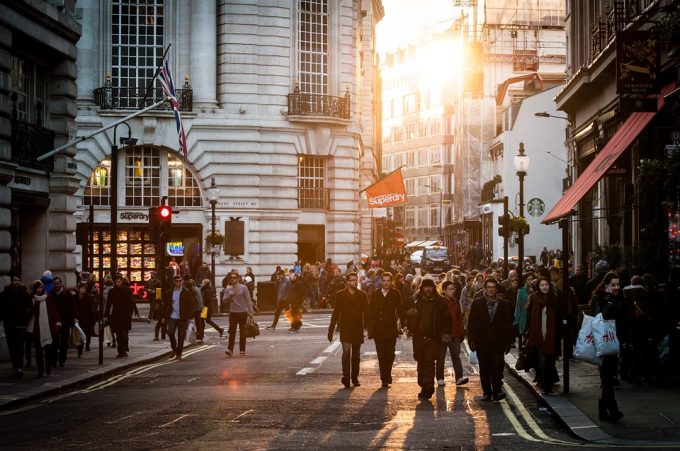 But its commercial history is also crucial, and some long-lasting companies have survived for generations and witnessed wild and wonderful changes in the way the nation has evolved.
With that in mind, here are 10 fascinating facts on Britain's oldest businesses.
The Royal Mint, 886 AD
Money maker The Royal Mint has been coining it in since 886 AD, when Alfred the great was King of the Anglo-Saxons and busy repelling Viking invaders.
Bingley Arms, 953 AD
Established in 953 AD, the Bingley Arms in Bardsey, West Yorkshire is England's oldest pub. Originally called The Priests Inn, it was a popular lodging house for passing monks.
The Shore Porters Society, 1498
Aberdeen's famous Shore Porters Society specialises in storage, fine arts and antiques and domestic and overseas removals. It was established in 1498 — six years after Columbus discovered America.
RJ Balson and Sons, 1515
Britain's oldest butchers have been producing classic chops and brilliant bangers since way back in 1515 — six years into Henry VIII's reign.
Cambridge University Press, 1534
Time-tested publisher Cambridge University Press was granted letters patent by Henry VIII in 1534 and published its first book in 1584 — it's the oldest publishing house on Earth.
R Durtnell & Sons, 1591
R Durtnell & Sons are based in Kent and have been in the building business for 428 years. One of their most lucrative spells in their first century was rebuilding after the great Fire of London in 1666.
Lock & Co. Hatters, 1676
If you want to get ahead in business, make hats — that's the Mantra London's Lock & Co. have followed since 1676. Famous clients include Admiral Lord Nelson and Charlie Chaplin.
Toye, Kenning & Spencer, 1685
Founded in 1685, Toye, Kenning & Spencer specialise in creating customised ceremonial jewellery and accessories for official medals and awards.  When this Birmingham business first opened its doors, James II and VII was monarch.
Shepherd Neame, 1698
Shepherd Neame is Britain's oldest brewer. Founded in 1698, it now produces 60 million pints of beer a year and exports products to 35 countries.
10.Ormiston Wire, 1793
When Scotsman James Ormiston founded metal braid specialists Ormiston Wire in 1793, he can't have imagined it would still be operational today. It's continued to innovate, with moves like introducing a shorter working week and championing sustainable development.
These 10 terrific businesses prove that it's possible to create a lasting legacy by maintaining product quality, embedding excellent working cultures and committing to diversification and development — if you're embarking on an entrepreneurial project, take a leaf from their books.
That's our list! Share your own long-established business facts in the comments section.