There comes a point in some people's lives when they set off on their morning commute and the thought of spending another day in the corporate cubicle farm is too terrifying to contemplate.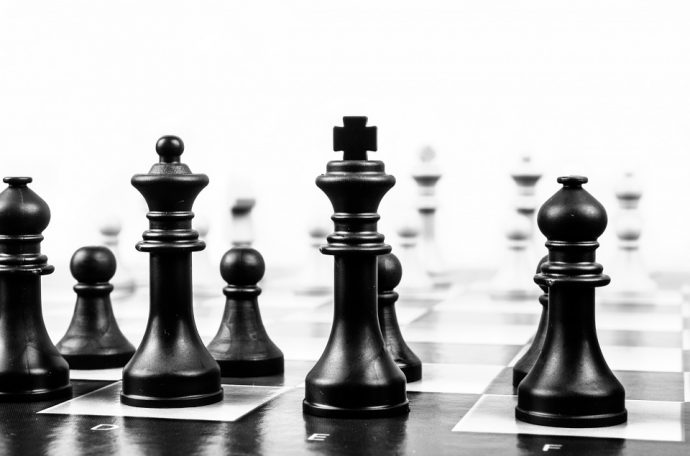 With a silent scream of existential angst, they hop off the train two stops early, ditch their tie in the nearest bin, donate their laptop to a passing derelict and decide to do something much more exciting with the rest of their lives.
Before you get to this stage, there's an easier ticket to career migration — retraining for a new vocation.
So whether you need a formal degree or one-week bootcamp, here are 10 fact-filled career-changing courses.
Private detective
Regularly dream of donning a deerstalker hat and using your little grey cells to solve crime mysteries? Completing a private detective course with the Institute of Professional Investigators can help you become a PI in reality.
Stunt person
An exciting and explosive career as a film or TV stunt person beckons after you complete industry-accredited training with the British Action Academy — check their site to start your celluloid career.
Circus performer
You no longer need to run away to join the circus — it's possible to complete a formal degree at the National Centre for Circus Arts in London. Bursaries and scholarships are available, so sift through their website for details.
Professional diver
When you're looking for a career with a little more depth, becoming a diver might float your boat — training providers like the Professional Diving Academy offer HSE-approved courses.
Bodyguard
If you'd take a bullet, bat or bash to the chops to save the skin of a VIP client, becoming a bodyguard might be your bag. Consult the Security Industry Authority website for advice on authorised close protection training.
Ghost buster
Things that go bump in the night could become your bread and butter after you complete a course on exorcism, demonology, poltergeists or witchcraft from The School of Parapsychology. Sign up today to start combatting interdimensional entities.
Wrestler
If slipping into a spandex costume and twisting your foe into a figure of four arm lock sounds sublime, you should train to be a professional wrestler with Grand Pro Wrestling Training. Learn the ropes at their Manchester base.
Breakdancer
When you love locking, popping and performing fantastic freezes, you might earn money as a pro breakdancer after polishing your skills with a course at Edinburgh dancebase — there are regular session for beginner through to advanced proficiency levels.
Truffle farmer
Getting your nose to the ground to sniff out organic treasure is part and parcel of truffle farming. If you fancy this niche profession, book yourself on a trufficulture course in Barcelona at micofora.com.
10. Professional football coach
Whether you're taking your first steps as a paid football coach in a community or club setting, you can fast-track your career by studying for an online degree with Anglia Ruskin Distance Learning. Their football coaching courses also feature a residential component where you learn from top professionals.
That's our list! Let us know if a fact-filled course changed your career.