If you're lucky enough to love your job, you might bounce out of bed like an eager puppy every Monday morning.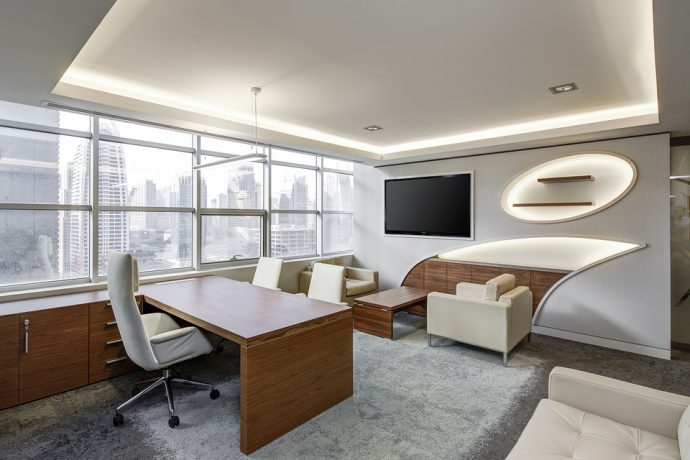 Whereas if work currently leaves a lot to be desired, you probably regard it as somewhat of a necessary evil – and perhaps hit the alarm snooze button several times before dragging yourself off to the office like a browbeaten beast of burden.
Whatever your views, you should never have to sacrifice your health for work, yet there are several common workplace features and practices which are detrimental to physical and mental health.
The good news is that making a workplace conducive to wellbeing isn't necessarily complex – to help you get started, here are 10 fascinating facts on healthy workplaces.
Chairs
Chronic neck, back and lumbar pain are risks associated with sedentary jobs. So if you're sitting on your posterior for long periods of time, invest in an ergonomic chair from Herman Miller.
Remote working
According to Sheffield University's Institute of Work Psychology, self-employed remote workers are likely to have higher levels of wellbeing and work satisfaction than friends in traditional work roles.
Open-plan health risks
An uncovered cough or sneeze can spread disease droplets over 26 feet, which hang in the air for up to 10 minutes. This is bad news if you work in an open plan office.
Indoor air pollution
The British Lung Foundation warns that indoor air pollution from substances like spray paint or flour can cause serious diseases – your employer should conduct a risk assessment to protect you.
Stress
In 2018, the UK Health and Safety Executive reported that over half of all job absences were related to stress, depression or anxiety. Introducing a 4-day week like Perpetual Guardian could combat this.
Noise
HSME magazine says that the risk of noise-induced hearing loss increases at daily levels above 80 decibels. If you work in a noisy workplace, ask your employer if you have the right protective gear.
Natural light
Glass manufacturer Pilkington has reported that natural light can increase workplace wellbeing through reducing feelings of claustrophobia – consider this when leasing a new office space.
Plants
A 1995 Norwegian study revealed that the presence of plants at work reduced fatigue by 23 per cent and coughs by 37 per cent. These are excellent reasons for investing in office foliage, but plants make anyplace more aesthetically pleasing too.
Desks
A versatile desk which lets you switch between sitting and standing can improve your posture and might lessen the likelihood of developing heart conditions and diabetes. If you need more convincing, it can boost energy and productivity too.
When you work on your feet all day in a laboratory or reception area, your legs might suffer from tension, inflammation and varicose veins. Protect your limbs with anti-fatigue mats from Kleen-Tex.
These 10 workplace health facts provide enough enlightening information to make your working environment healthier and happier – you're welcome!
That's our list! Share your own workplace health facts in the comments section.